Discos

Not all children's discos and DJ's are the same. With over 25 years of experience, I have specialised knowledge of how to entertain and interact with kids and teenagers. I engage all party guests, showing them the latest dance moves and playing interactive games for prizes, ensuring all pary guests are entertained, happy, and engaged, no matter their age. I can tailor make a disco package for your party needs. Discos can last from 45 minutes up to 3 hours when combined with other party packages. What do you get when you book me?
Highly interactive, ensuring every child gets involved

Dance moves shown to the kids
We only use the very best equipment including professional Martin Lights and a truly awesome Bose sound system. We play all the best party hits and requests, with interactive games and dances meaning no one will be left out of the fun.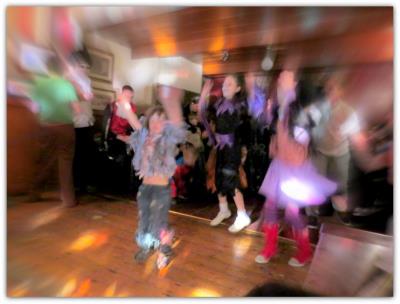 NEW!!!!!!!!!!

See here for a SPECIAL Recession-Busting Party Package, and to see my current prices.
If you're not sure what to pick for your special event or child's party, or to discuss anything, please feel free to call Chris Cotton on 07941 550315, or use the contact form on the home page.